125 year anniversary - Grindelwald Mountain Guides Association"
The association was founded on the 6th of February, 1898 and celebrations will begin on the 6th of February, 2023.
During the course of 2023, there are numerous activities on the agenda for the Grindelwald mountain guides. One of them involves every mountain guide in the association taking the "Jubilee Ice Axe" on a mountain tour and reporting on it.
The celebrations and the journey of the "Jubilee Axe" will come to an end on the 18th of November, 2023. There will be a delegates' meeting of the Swiss Mountain Guides Association and a big mountain guide festival.
The #EispickelOnTour Chronicle
We will publish every tour the forged ice axe is taken on in the form of a small report. Who will climb which mountain remains a surprise, of course.
If you don't want to miss a tour report, sign up for our special anniversary newsletter and we'll notify you as soon as report is published.
There will also be posts on social media using #EispickelOnTour
Tour updates straight to your inbox!

We'll let you know when a new tour has been completed, along with the story, route and photos.
Offizielles Gruppenbild 1898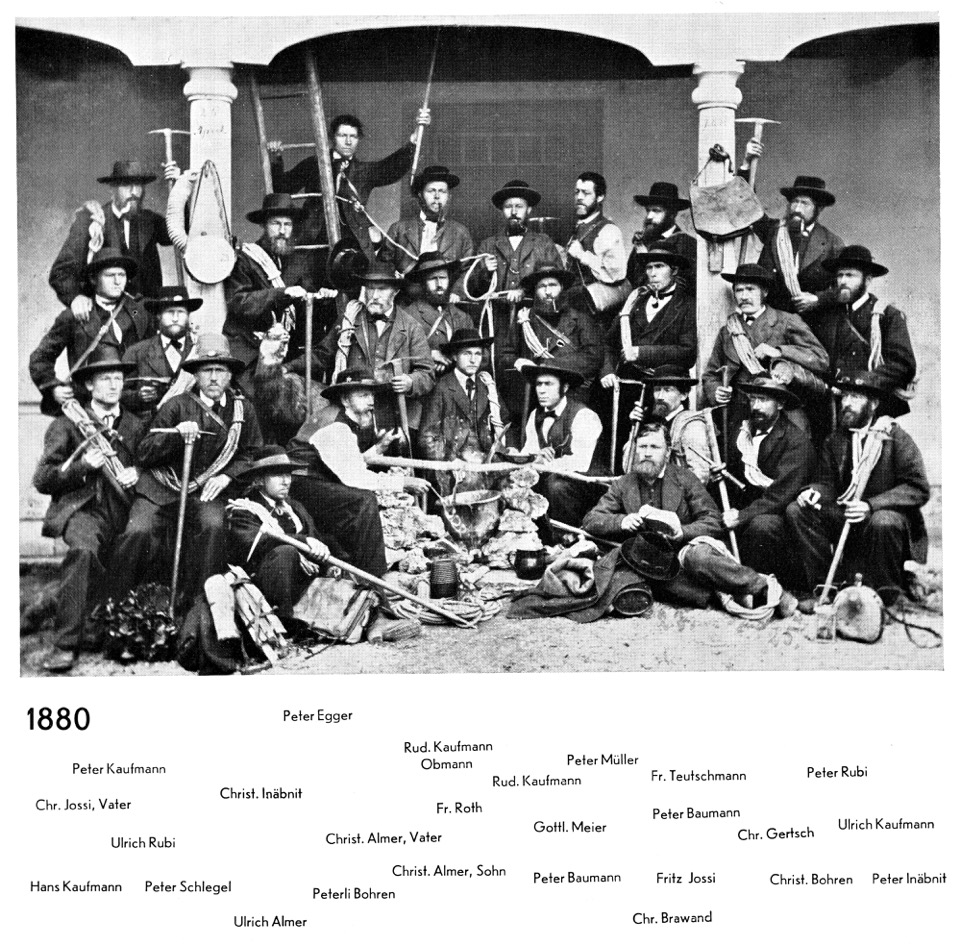 Offizielles Gruppenbild 2021