⚠️ No night skiing in the Bodmi Arena on 11 January 04.12.22
On January 11 there will be no night skiing in the Bodmi Arena
The Bodmi Arena in Grindelwald is a winter playground for snow enthusiasts of all ages. This 6000m² activity area boasts the largest ski area for beginners and slightly advanced skiers and snowboarders in the Jungfrau Region and features a play zone for sled and tube rides, booking office, T-bar intermediate ski run, slalom course, Kids Village, magic carpets, and a restaurant. This diverse arena is easy to access with a bus stop located directly on site and it presents an easy way to enjoy a day in the snow without having to purchase a lift ticket to the larger ski region. Families with small children, novice skiers and snowboarders, and first-time snow seekers will discover a fun, safe, and welcoming environment at the scenic Bodmi Arena.
In the Heart of Grindelwald
The Bodmi Arena provides visitors with easy access to a
Booking office
Play zone for sledding and tubing
Swiss Snowli Kids Village
T-bar intermediate ski run
Slalom course
Restaurant
Magic carpets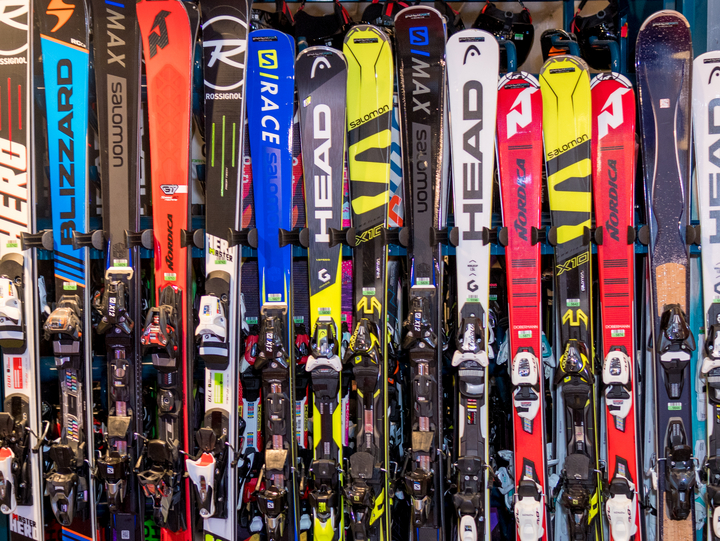 Ski Rentals at the Bodmi Arena
Conveniently rent your equipment directly on the slopes of the Bodmi Arena. Our small shop caters to beginners and intermediate skiers and snowboarders but no clothes. For a wider selection of equipment please visit our shops in Grindelwald or Interlaken. No reservations possible for rentals at Bodmi. Ski rentals
Opening times:
Closed! Open again daily from 9am to 3pm from mid-December 2023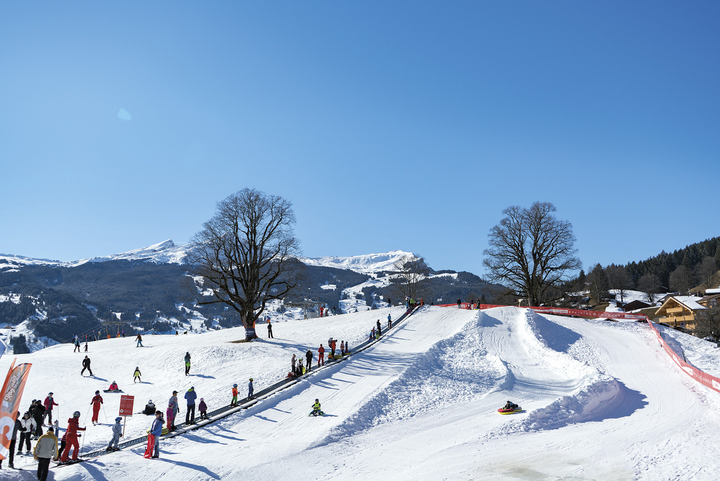 At the Bodmi Arena, adults and kids can comfortably ride up the magic carpet lift and enjoy fun descents on a sled or snowtube. You can bring your own equipment, or rent a sled or tube when you arrive.
Closed! Open again daily from 9am to 4:30pm from mid-December 2023
Ticket
Magic carpet and sled/tube rentals
Adults CHF 20
Kids CHF 15
Magic Carpet only
Adults CHF 10
Kids CHF 7
Magic Carpet and sled rental (group 10+)
Adults CHF 17
Kids CHF 13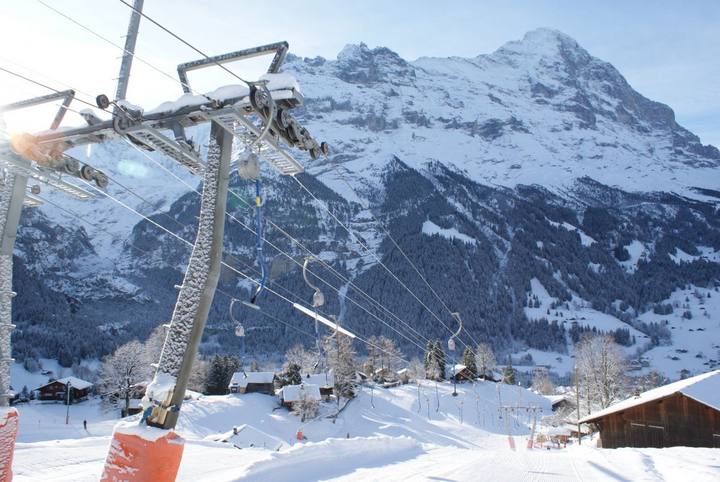 T-bar Lift
The T-bar lift at the Bodmi Arena is perfectly suited for advanced beginner skiers and snowboarders. This beginner to intermediate area is easily reached (only 10 minutes from Grindelwald) and prepares new skiers and snowboarders for bigger slopes, without requiring the same level of commitment as the larger ski areas.
Closed! Open again daily from 9:30am to 4:30pm, from mid-December 2023 (depending on snow conditions)
Ticket
Single run
Adults CHF 3
Kids CHF 3
10 runs
Adults CHF 20
Kids CHF 20
Evening Pass
Adults CHF 15
Kids CHF 15
Half-day
Adults CHF 21
Kids CHF 16
Full day
Adults CHF 26
Kids CHF 22
Season Ticket
Adults CHF 220
Kids CHF 110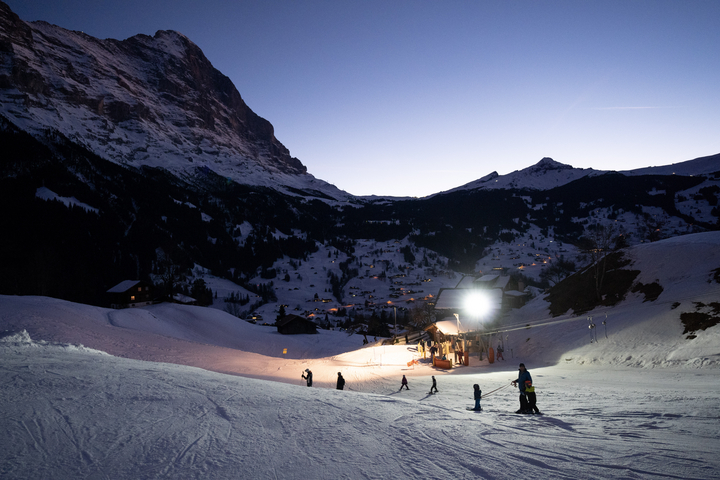 Skiing at night is a highlight for everyone! With your Jungfrau skipass, night skiing is free of charge. Enjoy the ambience of skiing under the moon and stars on Wednesday and Friday evenings at the Bodmi Arena.
| | |
| --- | --- |
| Where | Bodmi Arena |
| When | Every Wednesday and Friday, from December 21st 2022 to March 10th 2023 |
| Time | On those days T-Bar lift is open until 7:00pm |
| Price | Free with valid Jungfrau Sportpass, or see T-Bar Lift prices above |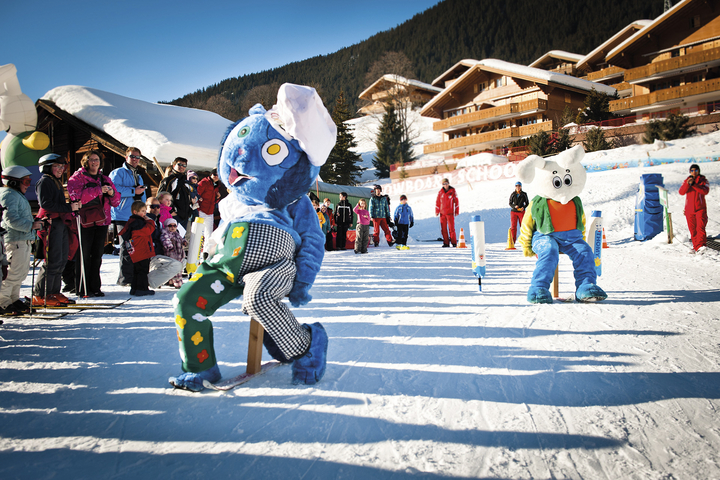 Snowli Party
Snowli is having a party! Come and enjoy various attractions such as face painting, sack race, flying fox, story telling, and much more...
| | |
| --- | --- |
| Where | Bodmi Arena |
| When | Every Wednesday from February 1st until March 1st 2023 |
| What time | 4:15 - 5:30 pm |
| Price | FREE! |
More activities at the Bodmi Arena
Find us
Accept cookies to display the map
Getting there
You can drive directly to the Bodmi Arena, providing your car is prepared for the road conditions. However, parking is limited and we suggest using public transport if possible.
Bus 122 and 124 depart frequently from the village and are free with a Grindelwald Guest Card or valid ski pass.