Ski Rentals
From the street to the slopes, Outdoor Swiss Rent is your gateway to the Jungfrau Ski Region. Whether you are a beginner or an expert, you will find all your skiing needs in one convenient location, saving you waiting time on the slopes and providing easy access to all resorts.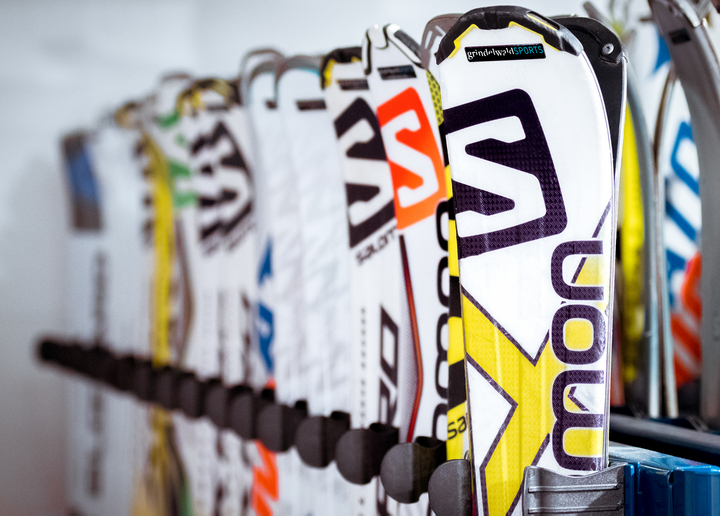 20% discount with your ski lesson!
Don't miss this great discount when you combine your ski lessons and ski or snowboard rentals. Add a ski school booking and receive 20% discount on rentals!
Simply book your ski lesson and let us know that you want to take advantage of our rental discount and we'll add it to your account.
Ski Rentals Grindelwald Shop
Our Grindelwald rental shop is just 150m from the Grindelwald train station and directly outside the Eiger+ shopping centre and underground parking. We offer an extensive range of top adult and kids rental equipment and accessories. Our ski school booking office is located in the same shop allowing you to organise lessons and equipment in one convenient step.
In addition to our ski equipment we also rent Ski Jackets, Ski Pants, Ski Gloves, Ski Goggles, Helmets, Snowshoes, Ice Axes, Climbing helmets and Avalanche safety equipment.
Address
OUTDOOR - Swiss Ski and Mountaineering School Grindelwald
Dorfstrasse 103
3818 Grindelwald
Ski Rentals at the Bodmi Arena
Conveniently rent skis and snowboards directly on the slopes of the Bodmi Arena. Our small shop caters to beginners and intermediate skiers and snowboarders. For a wider selection of equipment please visit our shops in Grindelwald or Interlaken.
Opening Times: Daily 9:00 - 15:00
Location: Google Maps
Ski Rentals Interlaken
Our shop is located close to the centre of Interlaken, 100m from the free Interlaken Ski Bus stop with direct connections to Grindelwald and Lauterbrunnen in 20 minutes, and 100m from the local PostAuto bus stop with connections to Wengen, Männlichen, Kleine Scheidegg and Mürren via the Jungfraubahn train network. Trains depart to the ski slopes every 30 minutes. Please come by or contact us to arrange a free pick up from your hotel.
In addition to our ski equipment we also rent Ski Jackets, Ski Pants, Ski Gloves, Ski Goggles, Helmets, Snowshoes, Sleds, Trekking boots and backpacks.
Address
OUTDOOR - Interlaken Base
Hauptstrasse 15
3800 Matten bei Interlaken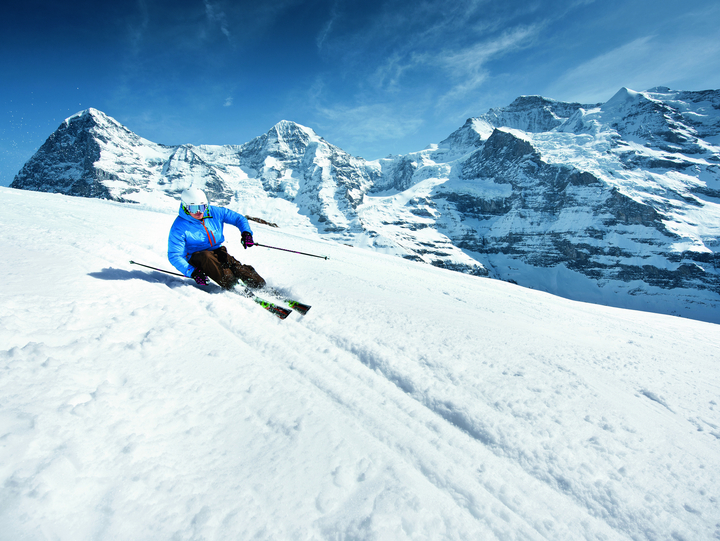 Getting to the mountain from Interlaken
Our Interlaken rental shop is perfectly located in the middle of Interlaken and within 20 minutes drive of the Jungfrau Ski Resort valley stations. We offer a free hotel pick-up service for ski and board fittings in Interlaken allowing you either to rent your equipment the night before and head to the slopes from your hotel the next day, or rent your equipment in the morning and depart directly from our shop to the mountain.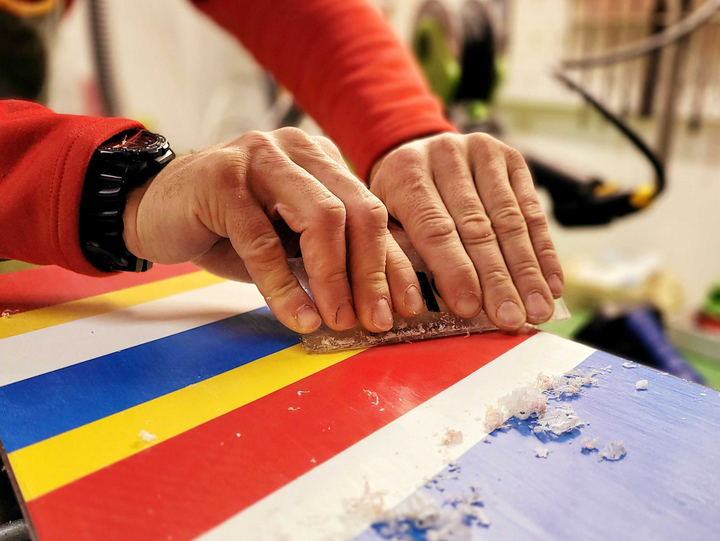 Ski Service
Get your equipment in shape for winter!
Small and big service for skis & snowboards:

Edge Tuning: CHF 20.00
Small Service: CHF 50.00
(Edge tuning, base structure and hot wax)
Large Service: from CHF 65.00
(Base repair, edge tuning, base structure and hot wax)
Hot Wax Cross-country skis: CHF 10.00
Hot Wax: CHF 20.00